"Keeping it Local" Scholarship
The La Grange Business Association "Keeping it Local" college scholarships were created to recognize dedicated and ambitious local students who also work in our community. The La Grange Business Association's mission is to highlight the importance of small businesses; that's why we annually award a $1000 college scholarship to two deserving students who have worked at a business within our membership.
Our scholarship application process for 2019 is open.
Criteria
– A LTHS graduating senior.
– GPA 2.5 or higher
– Works or worked at a La Grange Business Association member business.
Procedures
– Provide a letter of application to be shared with the selection committee that includes the following:
Include your name, address, student ID number and scholarship name.
College you plan to attend.
Describe your future educational plans and goals.
Include a testimonial letter written by the business owner.
Write an essay detailing what it means/meant to them to work right in their own community.
Include an unofficial transcript (can be printed in Infinite Campus).
Must be postmarked by March 18, 2019.
Materials may be emailed or mailed directly here:
La Grange Business Association/Scholarship
26 S. La Grange Road
Suite 103
La Grange, IL 60525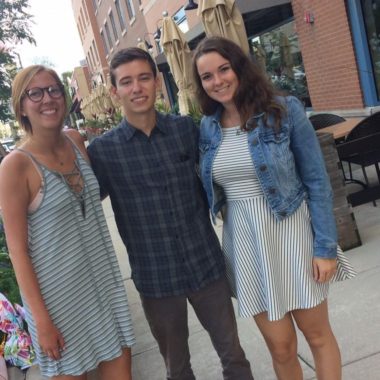 Student Internships
The La Grange Business Association takes great pride in developing students interns and enhancing their learning by providing them with invaluable and practical experience in working with a membership association that serves the needs of small businesses. We offer a four-month internship for a qualified college student during these time frames:
Jan – April 2019
May – Aug 2019
Sept – Dec 2019
For more details, click here. To apply, please email resume to Nancy Cummings.
La Grange photography © Bob Briskey