Welcome to the La Grange Business Association.
Your resource for info on arts & entertainment, shopping, dining and service businesses.
Start Your LGBA member benefits today
Download the La Grange App
New Year New You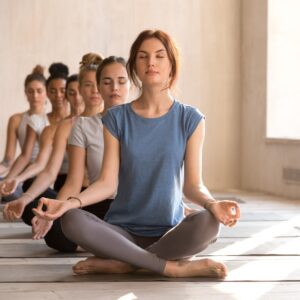 Your resolutions start now.

Our local businesses have lots of great tips for a better, healthier, stronger you! Take some of their great advice - and start making the changes you want today! Check out these wellness resolutions worth making.
Restaurant Week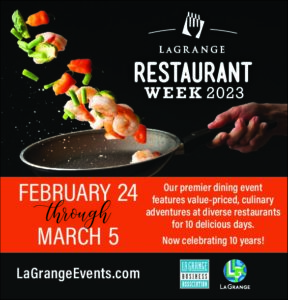 La Grange Restaurant Week

Are you a food lover? La Grange is the place to be from February 24 through March 5 when participating restaurants come together for a culinary adventure that's second-to-none. Come find out what our chefs are dishing up as you treat yourself to tantalizing tastes and mouth-watering menu items, all value-priced.Get details here... and take a bite out of La Grange!
Shopping Stroll
Spring Shopping Stroll

Watch for details - and get ready to join us for a special day to celebrate our local shops and restaurants and all they do for La Grange. Visit our charming shops and restaurants, and when you do, take advantage of great offers and special discounts during our Spring Shopping Stroll, on Saturday, April 15.