Welcome to the La Grange Business Association. Your resource for info on arts & entertainment, shopping, dining and service businesses.
Start Your LGBA member benefits today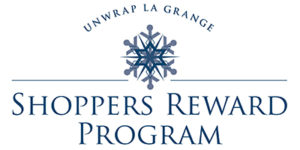 Thanks for holiday shopping in La Grange! We're grateful that you support our unique neighborhood shops and services. The deadline to submit your receipts for the Holiday Shoppers Rewards has passed. We'll be sending gift certificates to qualified shoppers after January 15, 2017.  Please direct any questions regarding the program to our staff at 708-582-6510.  The neighborhood businesses in La Grange appreciate your support!

Enjoy a fun afternoon of fun activities for the entire family! Kids/Teens Activities: WIIU Just Dance Competition; Soccer Skills Training Clinics; Vertical Jumps; Face Painting. Family Activities: Yoga for Kids & Adults; Chair Yoga for Older Adults; Chair Massages & Drumming Circle for all. Special Appearances & Photo Opportunities With: Hernandez Brothers, Winners of NBC's "The Biggest Loser Season 17;" the Children's Storybook Author and Illustrator; and Local Celebrity Chefs; FREE health screenings like blood pressure, cholesterol and more. Want to showcase your business? Read here. Discover more about the Expo here.


Dine out. Give back. And share the love. When you dine in a participating La Grange restaurant Feb. 15-28, 2017, you'll benefit the local non-profit organizations that serve our community. It's a delicious way to help your neighbor! Read more.