Our award-winning market is operational from 9am to 1pm on Thursdays between May 4 and October 26. Local farmers and artisans provide a selection of fresh produce, meats, baked goods, confections, plants and specialty services like knife-sharpening.  Customers can get tips for a healthy and sustainable lifestyle from local businesses in the Activity Tent; free kids activities and live music varies weekly. Convenient free parking is located nearby. Interested in submitting a vendor application?  You can download the vendor information here:2017 Farmers' Market Guidelines and Application revised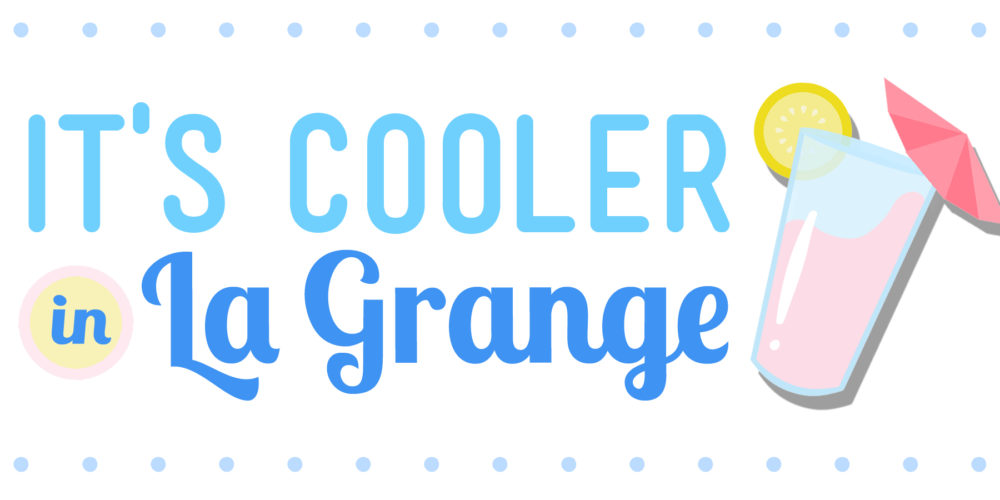 Summer Art Project 2017
It's Cooler in La Grange! Our exhibit of whimsical Beverage Coolers is designed to give your business maximum exposure all summer long. Each Cooler is hand-crafted by a local woodworker and features an air-insulated metal liner to keep drinks cold for up to 8 hours. These pine beauties are ready for your artist's special touches and displayed in front of a La Grange business before being auctioned for local charities at the West End Arts Festival.  How cool is that? Get details: Sponsor Registration page 2. Or Sign up for payment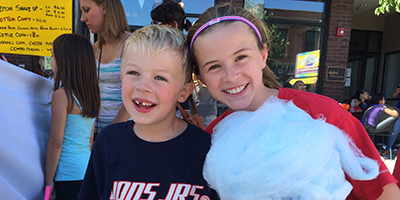 La Grange Carnival (June 2-4, 2017)
Come one, come all! Summer "unofficially" begins in La Grange when the La Grange Carnival heads to town during Pet Parade weekend. Thrilling rides, games of skill, live music, food and old-fashioned fun capture the excitement of the season when school is almost out and summer is in the air. Sponsors: lift your business to new heights at an old-fashioned event that's guaranteed to bring miles of smiles. You supply your own tent and we'll put you in the center of all the action - perfect for sampling, giveaways and demos. Sponsor Registration page 2.draft
La Grange Craft Fair (July 15-16, 2017)
The 42nd Annual La Grange Craft Fair returns to the central business district in July when nearly 200 artisans from throughout the Midwest showcase one-of-a kind, hand-crafted items. This much-loved tradition brings out young and old to explore, experience, and discover great finds and treasures. Shop, stroll and spend the day in La Grange. Sponsors: Make your mark at one of the longest and largest craft fairs in the western suburbs. Get details: Sponsor Registration page 2.draft  Interested in exhibiting as a crafter? Contact info@craftproductionsinc.com.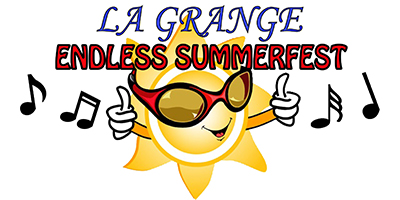 Great live bands, carnival thrill rides, food tents, and old-fashioned fun capture the essence of summer at this lively music festival in Gordon Park held in partnership with the Park District of La Grange. You'll find something for everyone this weekend; watch for details on the entertainment line-up and add these dates to your summer plans!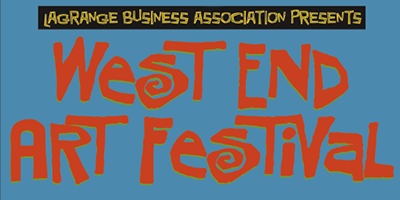 West End Arts Festival (Sept 9-10, 2017)
This juried fine arts festival is a popular end-of-the-summer event for the community as well as for high-caliber artists from across the country. It's held in the shadow of the landmark Stone Avenue Metra train station in the charming and historic West End of La Grange surrounded by old trees and small, local businesses - all which provide a picture-perfect setting to shop and talk with artists in person. In addition to hosting fine artists in all media, the West End Arts Festival also highlights music performance, including a jazz band on Saturday evening, wine tasting, an Art of Food Culinary Tent featuring demonstrations by local chefs, numerous children's activities, food vendors, and a community art project. Artists can apply now: https://www.zapplication.org/event-info.php?ID=5314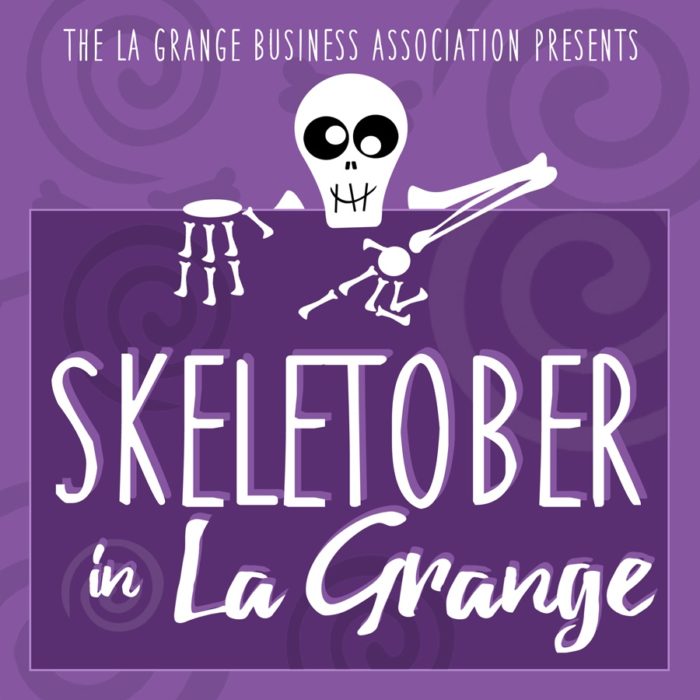 Skeletober in La Grange (October 2017)
Make no bones about it - La Grange has plenty of spirit this month! Friendly, life-sized skeletons decked out with different themes are lounging all around the Village. Stop by, snap a pic and say hello to our local business owners who sponsor the display. Enjoy the Halloween Walk on Saturday, Oct. 28 complete with Pumpkin Bowling from the front lawn of Village Hall and a Scavenger Hunt. Check back in October to download a map to all the fun.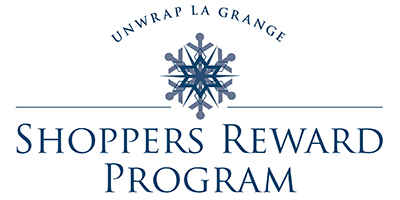 Join the La Grange Business Association in partnership with the Village of La Grange as we again "Unwrap" a Holiday tradition beginning on Small Business Saturday. Save your receipts when you shop in La Grange from Nov. 25 through Dec. 31, 2017 and you can earn rewards if you're a qualifying shopper.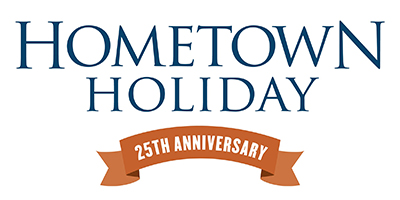 La Grange is decked out for fun with holiday festivities all season long. Mark you calendar for our spectacular La Grange Holiday Walk on Saturday, December 2, 2017 with merchant open houses, musicians, strolling carolers, trolley rides, petting zoo, pony rides, ice sculptures and a kiddie train. Be here when Santa arrives by firetruck to light a giant Christmas tree! Sponsorship details available soon.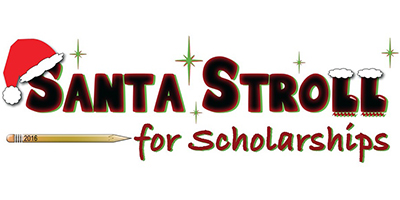 Get your jolly on and reserve a spot for you and your friends at festive restaurants in La Grange. Sit, sip and enjoy holiday cheer, then stroll to another location for drink specials, prize drawings and fun surprises. Dress in unique Santa attire for this annual FUN-raiser that supports student scholarships of The Legacy Guild, Helping Hand Center, Pillars and Buddy's Place, plus the La Grange Business Association. For tickets and information: http://www.thelegacyguild.com/santa-scholar-stroll/

Family Health & Wellness Expo (Feb. 4, 2017)
Thanks to all of our sponsors of the 2017 Family Health & Wellness Expo. The feedback we've received has been outstanding and we appreciate all of our sponsors. Do you have suggestions about how to make this Expo even better? Please email info@lgba.com... and watch for the date of next year's event! 


La Grange Gives (Feb. 15-28, 2018)
Take a bite out of La Grange in February, and you'll be giving back when you dine out. When you dine at many of your favorite La Grange restaurants from Feb 15-28 and show the flyer for LaGrangeGives, 15% of your food purchase will be donated to the local non-profit organizations that are helping your neighbors. It's an idea that tastes as good as it feels!