Parking and Transportation
For your convenience, we've compiled an at-a-glance map highlighting over 1,400 FREE parking spaces in lots located in and around downtown area. All are located just a short walk off of La Grange Road, including the covered parking garage right behind Village Hall.  Additionally, complimentary Valet Parking is available from 5 to 10pm on Friday and Saturday evenings at the convenient locations indicated on the map.
For information on Commuter Parking Areas and decal parking in the Village, please click here. We appreciate your patronage of the many unique businesses in La Grange, and we encourage you to continue to shop and dine local!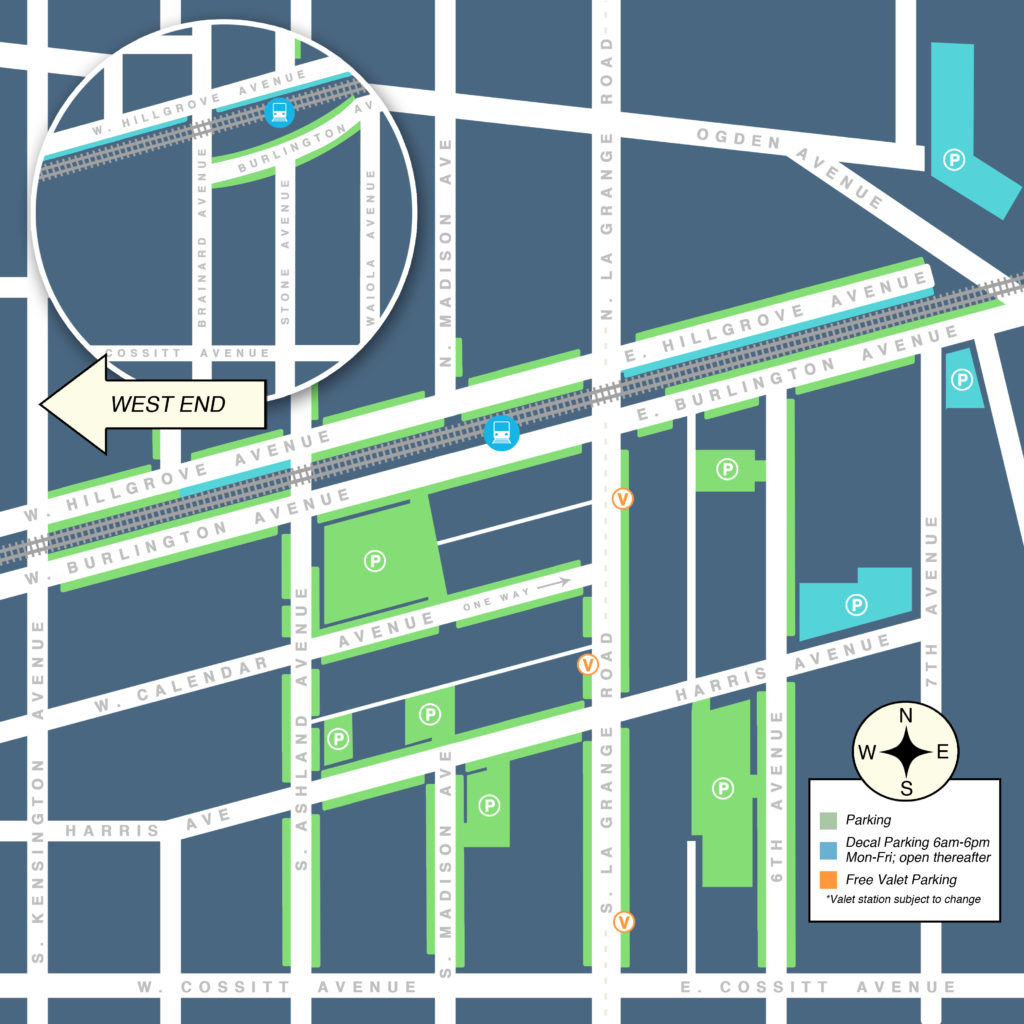 La Grange is home to two historic Metra stations located at La Grange Road and Stone Avenue. For information on schedules and fares, please click here.