Parking and Transportation
For your convenience, we've compiled an at-a-glance map highlighting over 1,400 FREE parking spaces in lots located in and around downtown area. All are located just a short walk off of La Grange Road, including the covered parking garage right behind Village Hall.  Additionally, complimentary Valet Parking is available from 5 to 10pm on Friday and Saturday evenings at the convenient locations indicated on the map. (Some valet stations will change later in June; check back for details.)
For information on Commuter Parking Areas and decal parking in the Village, please click here. We appreciate your patronage of the many unique businesses in La Grange, and we encourage you to continue to shop and dine local!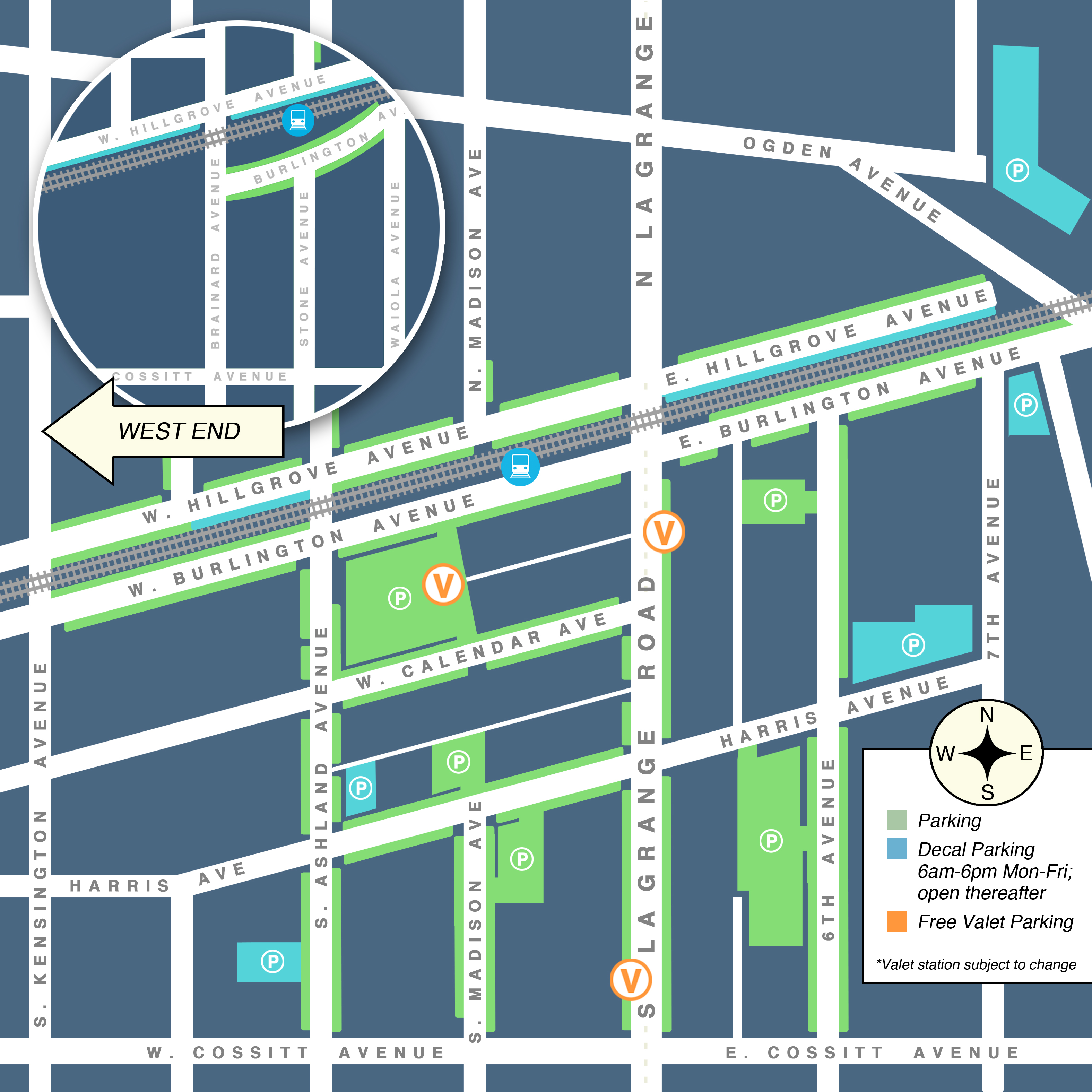 La Grange is home to two historic Metra stations located at La Grange Road and Stone Avenue. For information on schedules and fares, please click here.
La Grange is known for its vibrant downtown, walkability and convenient rail access which leads to a convergence of traffic from vehicles, cyclists and pedestrians. One goal of the La Grange Police Department is to ensure that all residents and visitors travel safely throughout our community. To improve traffic-related safety, the La Grange Police Department is urging everyone to please be aware of your surroundings and be vigilant of others sharing the roadway. Here are tips for bike safety. For those with young children, please share this information with them too. Safety requires a collaborative effort and we appreciate your help as we work to reduce accidents in our community. Be the change, travel safe in La Grange!